Woodson's Reserve offers a wide range of desirable academic opportunities for your children. Woodson's Reserve is located within Conroe Independent School District—their motto, "Committed to Excellence," very much agrees with the Woodson's Reserve way of life. Residents will attend Snyder Elementary, Tom Cox Intermediate, York Junior High, and Oak Ridge High School. Conroe ISD* serves most of The Woodlands as well as the cities of Conroe, Oak Ridge North, and Shenandoah. In addition to the spectacular schools in the community, Woodson's Reserve has two on-site schools, Grand Oaks High School and Clark Intermediate School, coming Fall 2018.
CONROE INDEPENDENT SCHOOL DISTRICT AT A GLANCE
52,000 students (K – 12)
97.3% graduation rate—the highest among the 25 largest districts in Texas
33% of high school students received credit for Advanced Placement courses
2013 Accountability Rating: Met Standard
FUTURE GRAND OAKS HIGH SCHOOL COMING FALL 2018
See The Grand Oaks High School Zoning Map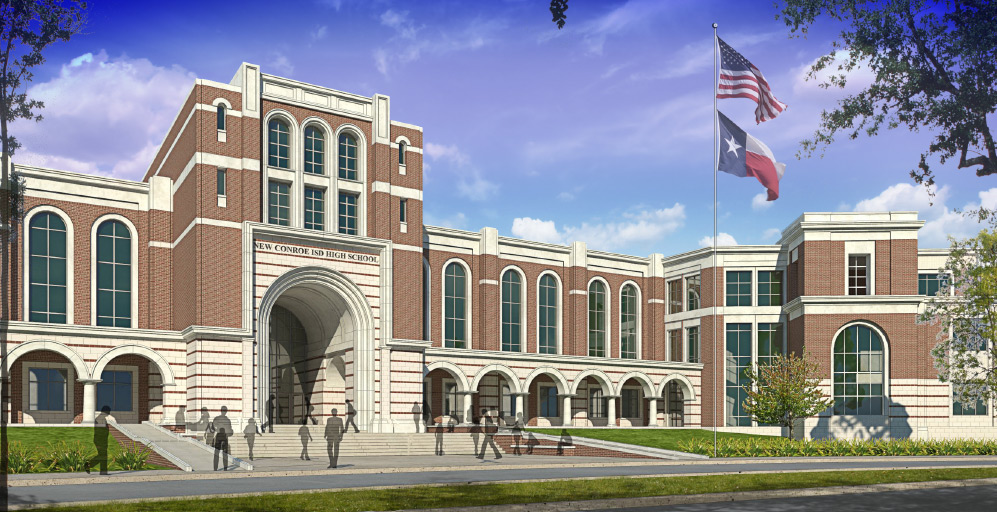 *Source: Conroeisd.net. Schools are subject to reassignment by governing authorities. This is not an offering where prohibited by law.